WITH CLINICALLY PROVEN, PATENTED AND UNIVERSITY TESTED INGREDIENTS
UP TO 215% MORE WEIGHT AND FAT LOSS
Helps with the following...
✔ Controls appetite so you eat less without feeling hungry
✔ Increased metabolism so you burn fat quicker
✔ Increased energy and stamina
✔ Mental clarity
✔ Consistent weight loss
✔ Regulates sugar absorption
✔ Elevates mood
✔ Regulates carbohydrate absorption
✔ Natural source of antioxidants
✔ With clinically tested ingredients
NUTRITIONAL INFORMATION AND INGREDIENTS
ALL-NATURAL INGREDIENTS

Lean Java Bean uses all-natural ingredients each sourced and selected for their unique properties.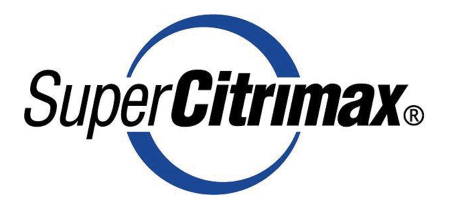 Super Citrimax (Clinically proven results)

While studies in animals have demonstrated consistent and significant results, studies on HCA in humans have produced mixed results. A randomized placebo-controlled study was conducted involving 20 overweight adults. It was demonstrated that 500 mg HCA (as 3 CitriMax® ) taken three times per day before meals for eight weeks resulted in 215% greater weight loss than those taking a placebo, without side affect's associated with diet stimulants. Furthermore, a significant reduction was also observed in cholesterol and triglyceride levels (clinically proven to help block carbohydrates)

ChromeMate (Clinically proven results)

ChromeMate® helps support healthy blood sugar levels, cholesterol levels and weight management.

MaCoca™ is a exclusive proprietary blend of ingredients formulated to help optimize your weight loss success. MaCoca™ is truly unique among all other weight loss products on the market. MaCoca™ has the ability to promote satiety (a sense of feeling full), control unwanted habits, boost energy and burn calories while helping to reduce fat intake.

Coca Leaf Decocainized
Decocainized Coca Leaf Extract – is derived from the coca plant (Erythroxylon coca). It is the key ingredient in MaCoca™. The extract is processed using a method that carefully removes the alkaloids while retaining all of the active ingredients enabling it to be used legally as a food additive. The coca leaf extract is highly nutritious. Attributes include Flavonoids, triterpenoids, vitamin C, amino acids, carotenoids, vitamin B complex and essential oils. The active ingredients in the extract are highly concentrated making MaCoca™ one of the most nutritious and effective appetite-suppressing formulations available among today's over the counter weight loss supplements. Indigenous tribes of South America have cultivated coca leaf for centuries. Ailments that have been traditionally treated using the Coca leaf include: as an effective aseptic and pain killer., to improve digestion and eliminate gases, to prevent diarrhea, to stimulate the proper function of the respiratory system, to treat shortness of breath do to high altitude sickness, boost energy levels and increase strength and stamina, improve metabolism and establish the body's chemical balance, relaxes the vocal chords, alleviate symptoms associated with diseases of the motor system such as arthritis and rheumatism.

Macoca is DEA and FDA compliant and registered.

Increases mental focus and clarity all day.
Dramatically suppresses appetite and abnormal food cravings.
Helps speed up metabolism.
REAL PEOPLE, REAL RESULTS
WELCOME TO THE FUTURE OF WEIGHT LOSS!

This isn't really a diet at all. Drinking a cup of Lean Java Bean coffee a day helps you manage your weight effectively, helps curb your appetite, and increases your energy safely. You will love the taste and results from the very first cup.